The world's fastest interpretation app
From 8 hours waiting time to 20 seconds:
Túlka has significantly improved the ease and quality of our customer service. Our reception centre employees, including managers, advisors, social workers and nurses, use the mobile app daily. Túlka is a great tool when you need an interpreter right away – for instance, for nurses during acute emergencies. When you're dealing with an accident or a pregnant woman with contractions, there's no time to waste.
Marjut Rantala, nurse
The Tarina reception centre, Setlementti Puijola, Kuopio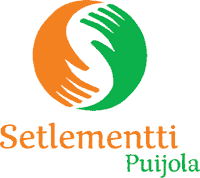 Túlka is an efficient service, making our job a lot easier. Professional interpreters help us solve problems and get people to understand each other. We always try to use Finnish for handling official issues. However, people in integration training are only beginning to grasp the Finnish language, and without Túlka, understanding difficult issues wouldn't be possible. Students, for example, come to us when they have problems with KELA's official documents. Sometimes there are disagreements between students that we are unable to solve for lack of common language. It's important for people to feel that they are fully understood and heard.
Laura Koskivaara
School welfare officer, Edupoli, Helsinki region

Túlka will provide us with an interpreter when we need one, quickly and conveniently. In the past, our employees with immigrant backgrounds had to interpret in various situations. With Túlka, they are able to focus on their core duties. Our employees are impressed with Túlka's easy-of-use and flexibility: no time is wasted booking interpreters and making calls. And since there's no need to book an interpreter beforehand, a cancelled appointment is not a problem.
Hilkka Linderborg
Head of Services, Immigrant services, Vantaa

Need instant interpretation in your organisation?
We believe the world would be a better place if people understood each other better. The first step in achieving this is a common language. We strive to remove language barriers between people all over the world. This is why we want to make Túlka available for everyone in the future. We all have a right to be heard and understood. Every stranger is just a friend you don't know yet.
Download the app for a free trial now
Currently we are serving English and Finnish languages. We are always working on adding more.